News
---
THE SE7EN PAINS (SOE#0)
Dr. Saadi Adra, PfMP, PgMP, PMP, PMI-RMP, PMI-SP, EVP, OPM3
Issues and problems that face organizations are numerous and have many causes; nobody claims to identify or quantify each and every one of them, nor this is an attempt to do so. Nevertheless, the following seven problems are widely spread within all types of organizations, whether permanent or temporary. Permanent organizations can be private, public, government or NGO, while temporary are like projects and programs. Either type of organizations can be rendered successful if they are capable of realizing their set strategy. To do so, organizations utilize human talent, policies and processes, governance and management frameworks, in addition to tools and techniques. In the absence of most components of a management system, talents have been capable of securing relative success in various ad-hoc ways, though not necessarily in a sustainable manner. Without the right human skilled capacity, all other components are not easily realized. Hence the seven addressed pains are usually caused in great part, by lack of specific human capabilities that can be taught once properly identified and framed.
Resolving the Seven Pains can be addressed by investing in training and capacity building within the organization
This article will list the seven pains by presenting possible existing situations, followed by a suggested capability to be acquired, ultimately leading to resolving the specific pain. In many cases, it is imperative to introduce the necessary knowledge and skills, in addition to developing the needed policies, processes and tools, but for the sake of this article, focus is on human knowledge and skills.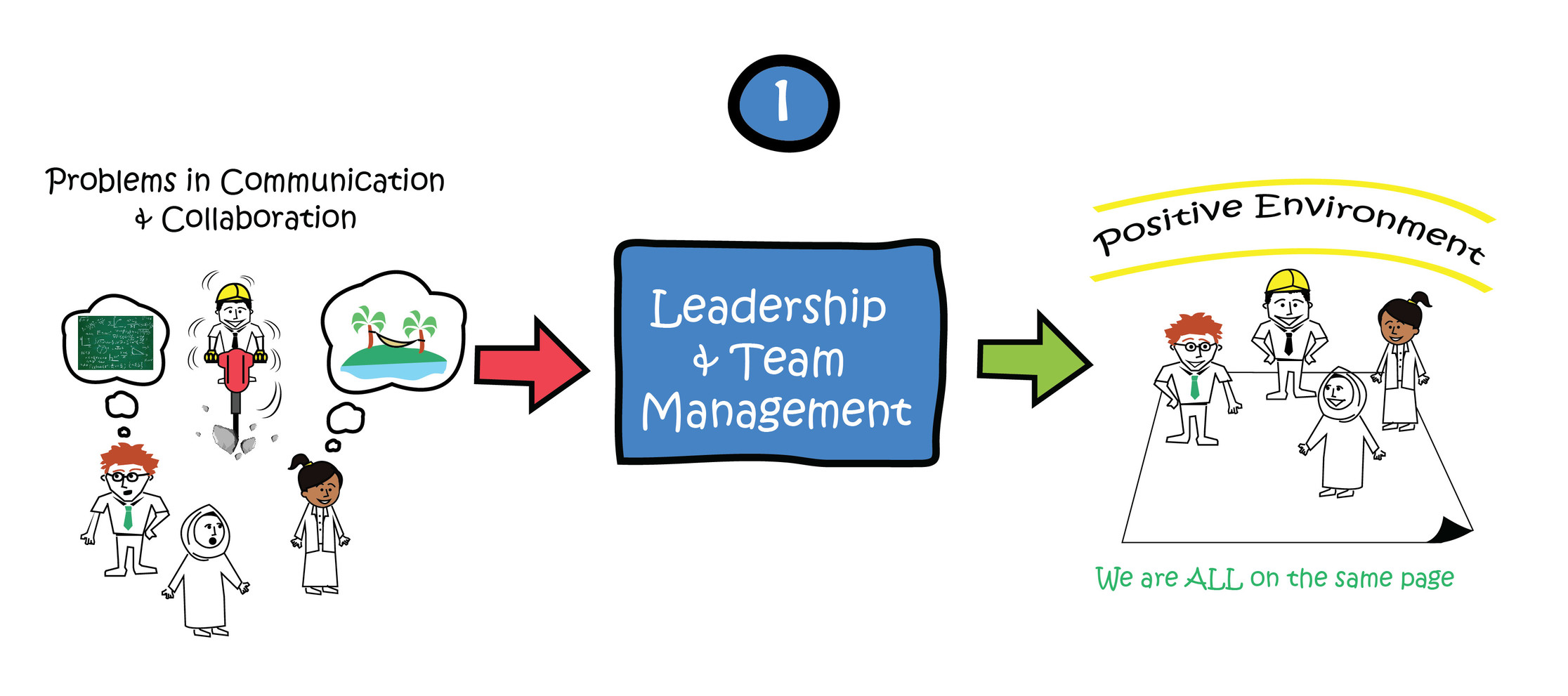 According to a study by Deloitte, leadership is the largest missing skill , whereby 86% of CEOs rate the need as "urgent" or "important", while only 13% say they do an excellent job of developing leaders at all levels. People require trust, in addition to competency to engage and offer beyond what is merely mandated, for all to be on the same page. Stephen Covey, the bestselling author of the Seven Habits series and famous for his motivational quotes, provides a powerful definition of teamwork. Teamwork allows people to pool their talent, resources, and insight for mutual benefit. The results of such joint action are greater than the results of individual actions taken separately. This is inline with Michael Jordan's:
"Talent wins games, but teamwork and intelligence wins championships."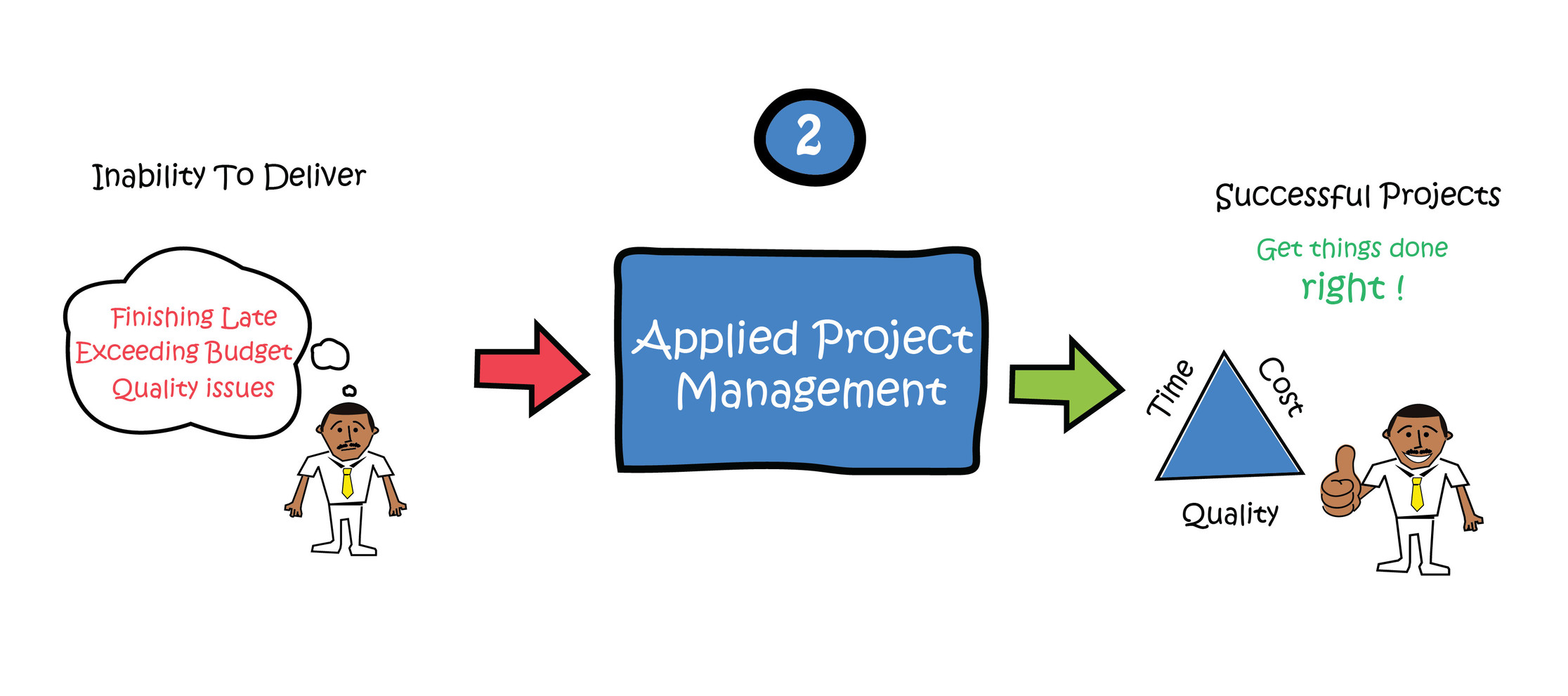 I know quite a few large organizations, both private and government, some with several thousand employees, yet each time they are faced with a new investment, contract, challenging project or program, they are puzzled - somehow they are always puzzled! Not having enough available qualified internal resources - as they say, all the good men are taken / women also - they either headhunt or subcontract, which would serve the wealthy, but not the average or poorly budgeted project. We believe each project, small or large should be managed properly, or let us not manage them at all and kill the initiative in the cradle. During an Organizational Project Management Maturity Assessment for a large utility, the two mega programs were managed quite efficiently by two international tycoons. Their problem lays in managing several thousand small to medium projects; the ones their staff has to manage, yet they lack the tools, techniques, processes, and primarily the needed skills. Although the solution is quite easy and does not cost a lot, they pay loads on failure and still not few dollars on proper training and capacity building. This gets us to what Mark Langley has been saying over and over again, on the prevailing challenge of convincing top management of the value of project management. Until that happens, organizations are still losing millions and millions.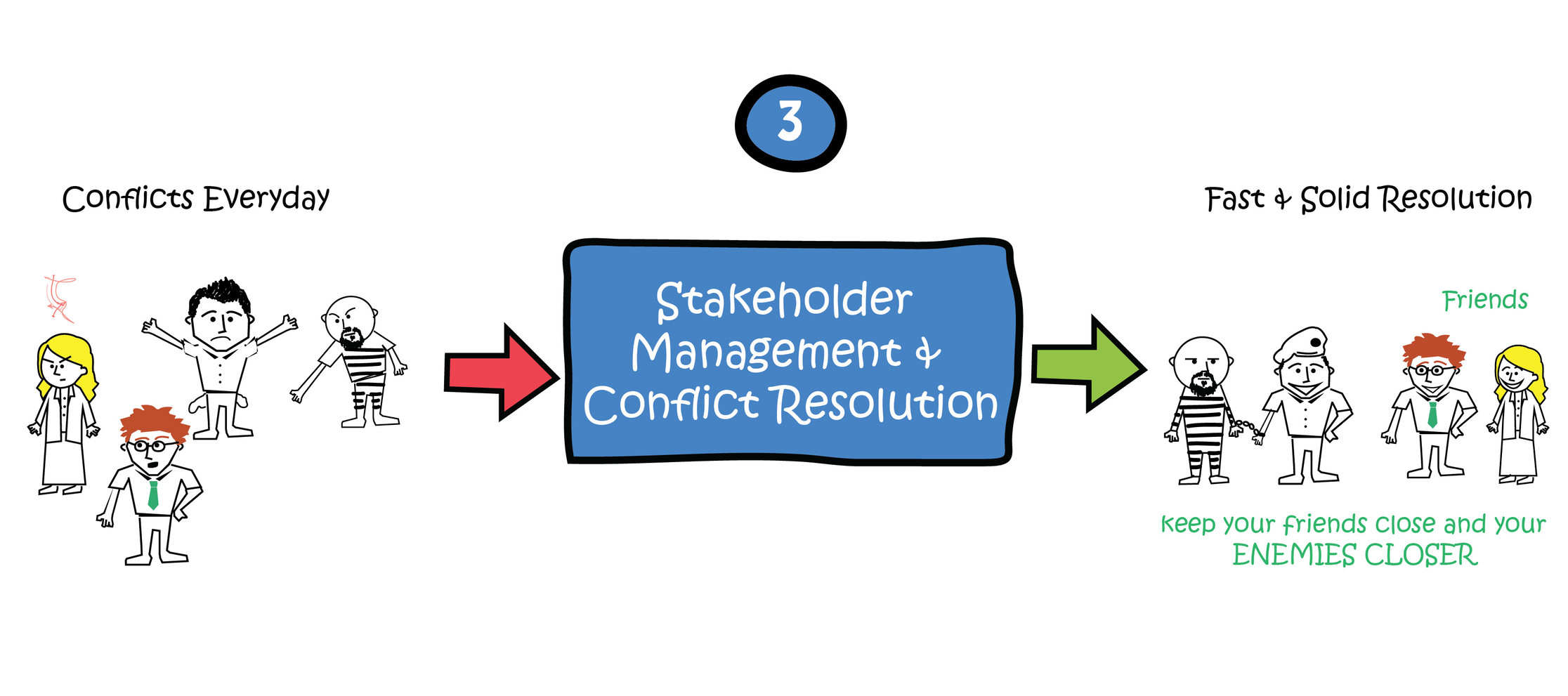 Although PMI's PMBOK introduced Stakeholder Management in its 5th revision as the 10th knowledge area, this area has been a domain on The Standard of Program Management for a longer period. In a late PhD research paper, it was found that the number one success factor for a project is a happy team - though "number one", or the definition of success might vary with context. To simplify, if the project ended with a happy client, it is more likely to attract the same client back for more services, and very probable this becomes a good reference as well. This does not mean shareholders are happy, as this is contingent on realizing other benefits for the organization, such as, but not limited to earning good revenue and profits for the private sector for example. So, we want clients, shareholders and team members, all to be happy, and these are only part of the various stakeholders around. Unfortunately, it is very unlikely to see all three happy simultaneously, which sort of tells us something about the success of our projects.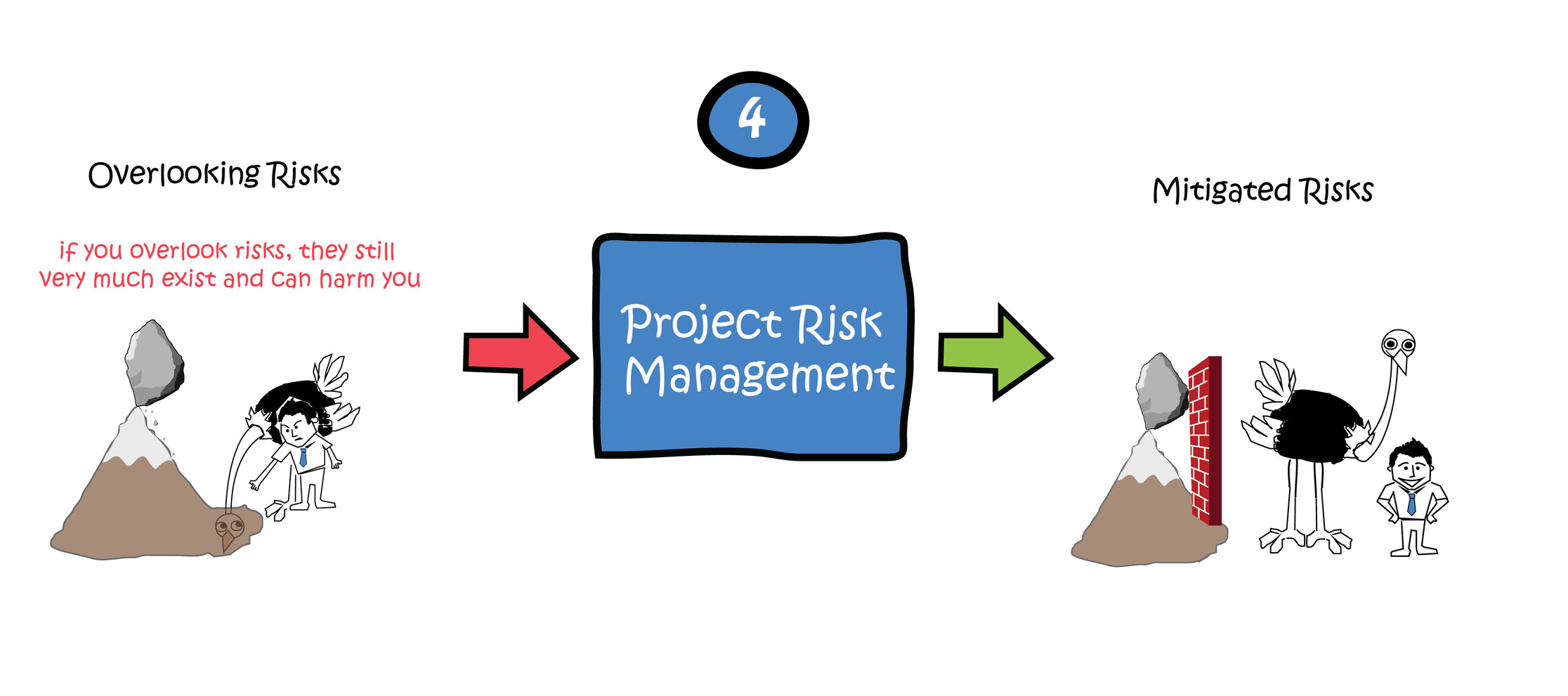 Do not look, do not listen, do not say; I was going to ask my artist to draw the three monkeys, but decided to stick to the Ostrich - though I am not totally sure whether she actually buries its head under the sand because she sensed danger. True or not, I know many managers, albeit organizations who comply and adhere to the Ostrich technique, and when problems occur, they can always fire the project manager for his/her "poor performance" - what a joke. This reminds me with a Dilbert cartoon that says, let us kick-off the project by blaming or firing the project manager for his eventual failure. Very few focus on the role of the sponsor, director, or top management, who control and own over 80% of the factors and resources for project success (or failure), yet many do not release the needed resources, or otherwise provide the required authority. Directors will eventually blame the project manager though. My colleague Dr. Radhia Benalia has great contributions in this aspect within her PhD paper. Experience tells us addressing the problem is half the solution, and we are yet to do so.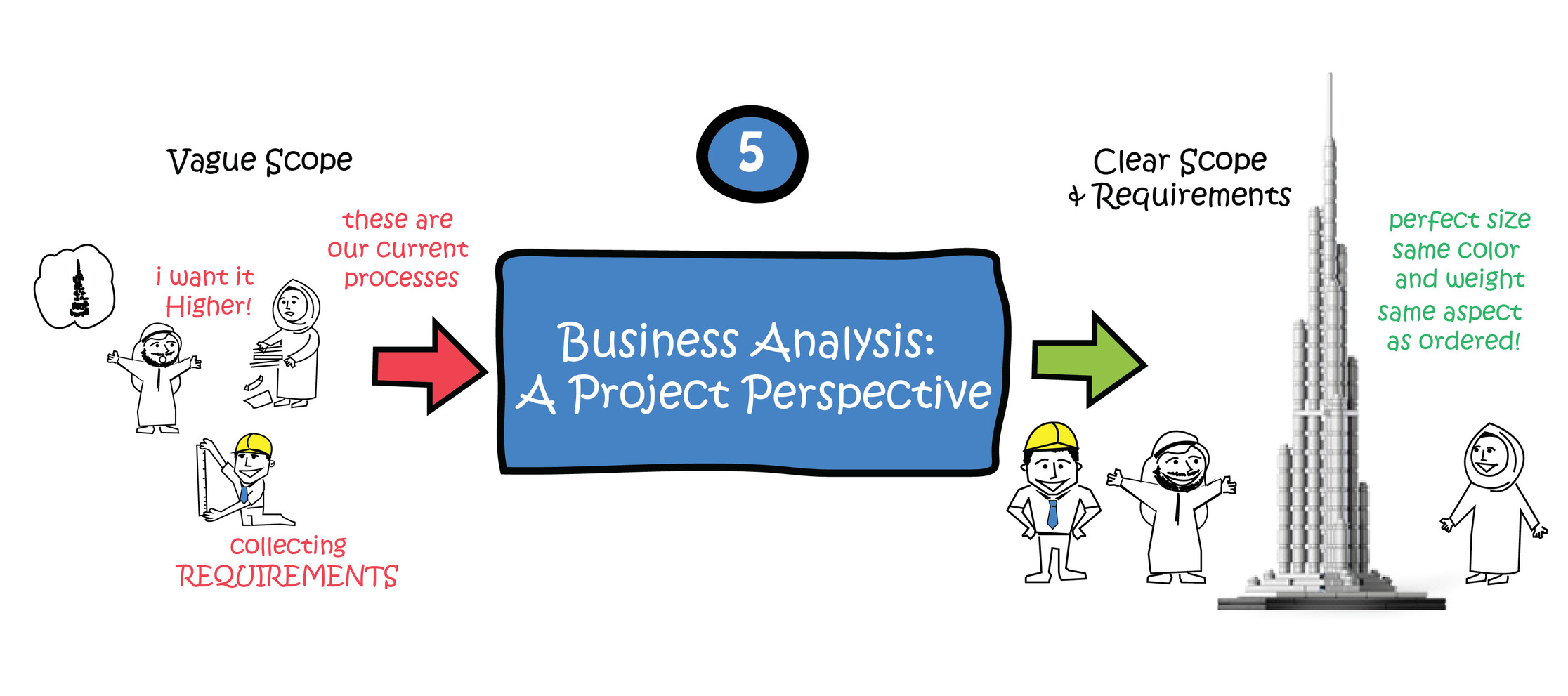 PMI is promoting for the newly released PMI-PBA certification, which is the right thing to do. Business Analysis can be done within a project, but I believe it has a precedence relationship to projects, specifically during Capture and Proposal Management phases, when project requirements are being identified and framed. After a proposal proposal (for external projects by contract) or a business case (for internally funded projects) set the objective, direction, and strategic alignment of benefits realization scheme within the concerned organizations, another level of requirements collection is mandatory for developing detailed and realistic execution plans. Traditionally, engineers have been practicing this for ages and they call it shop drawings, others do systems modelling and handful other techniques based on industry. Unfortunately, many projects fail because they do not achieve stakeholder expectations, tapping on at this pain and two other ones; lack of risk and stakeholder engagement.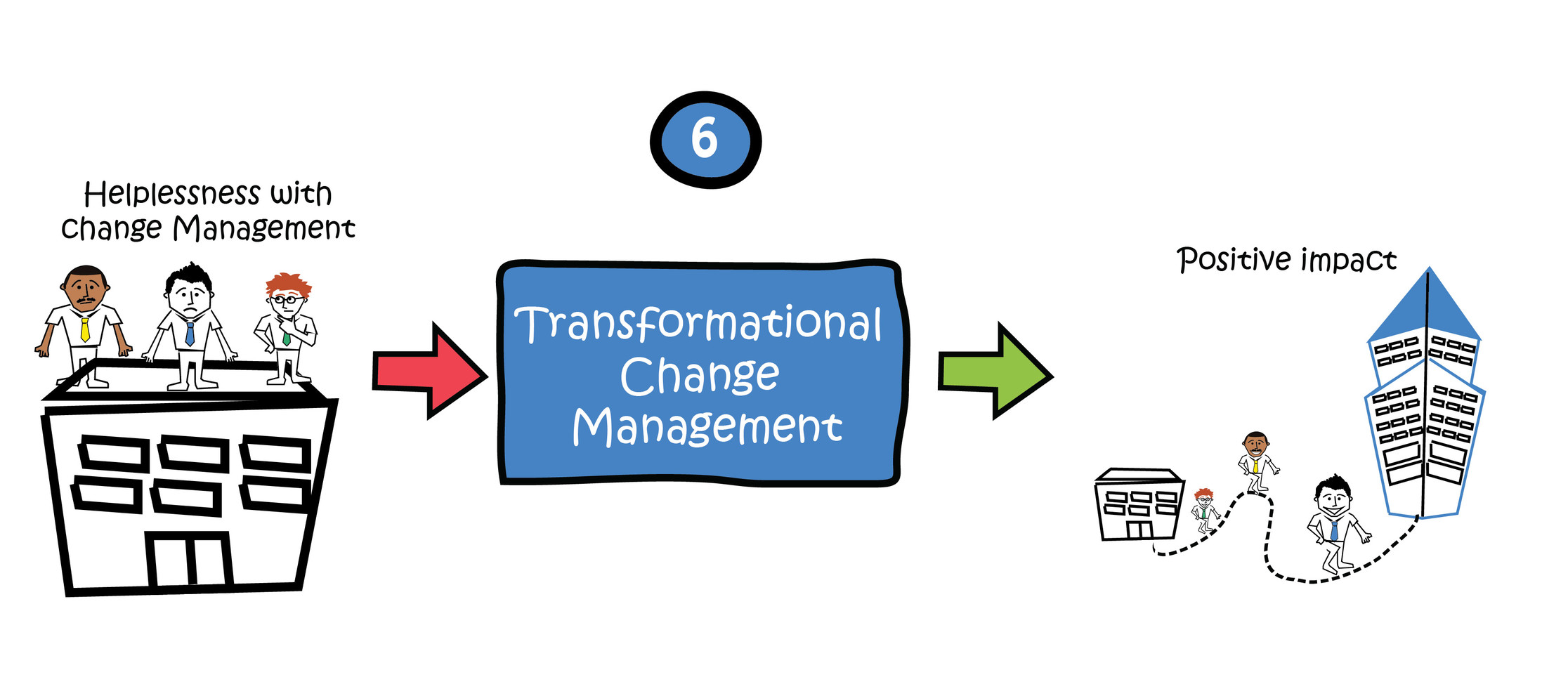 Traditionally, they say change is inevitable, quite true, despite the fact that someone warned me a long time ago; Saadi, if you want to make an enemy change something! Our organizations and governments are seeking to cope with various changes that affects our way of life, such as digital economy, big data, and agility to name a few. Changing is always challenging, and it all starts with the mindset, and how leaders approach the matter. A freind of mine was assigned as the CEO for a company with 800 employees; on his first day, he announced an aggressive plan to get the company to a higher, better and more valuable position with better future. It was not a chock to learn that all managers and deputies stood against the change, until the CEO came with an interesting approach. He bought 200 copies of Who Moved my Cheese, and ordered a copy to be delivered at each desk of his mangers, professional staff and knowledge workers. With the book, there was a note offering this day off, courtesy of the CEO, with a they read the book at home. By doing so, the CEO caused a massive chock, and the next day all 200 reported back for duty to the CEO and asked him what to do. He was able to change their mindset, and by that won his first battle of a long war.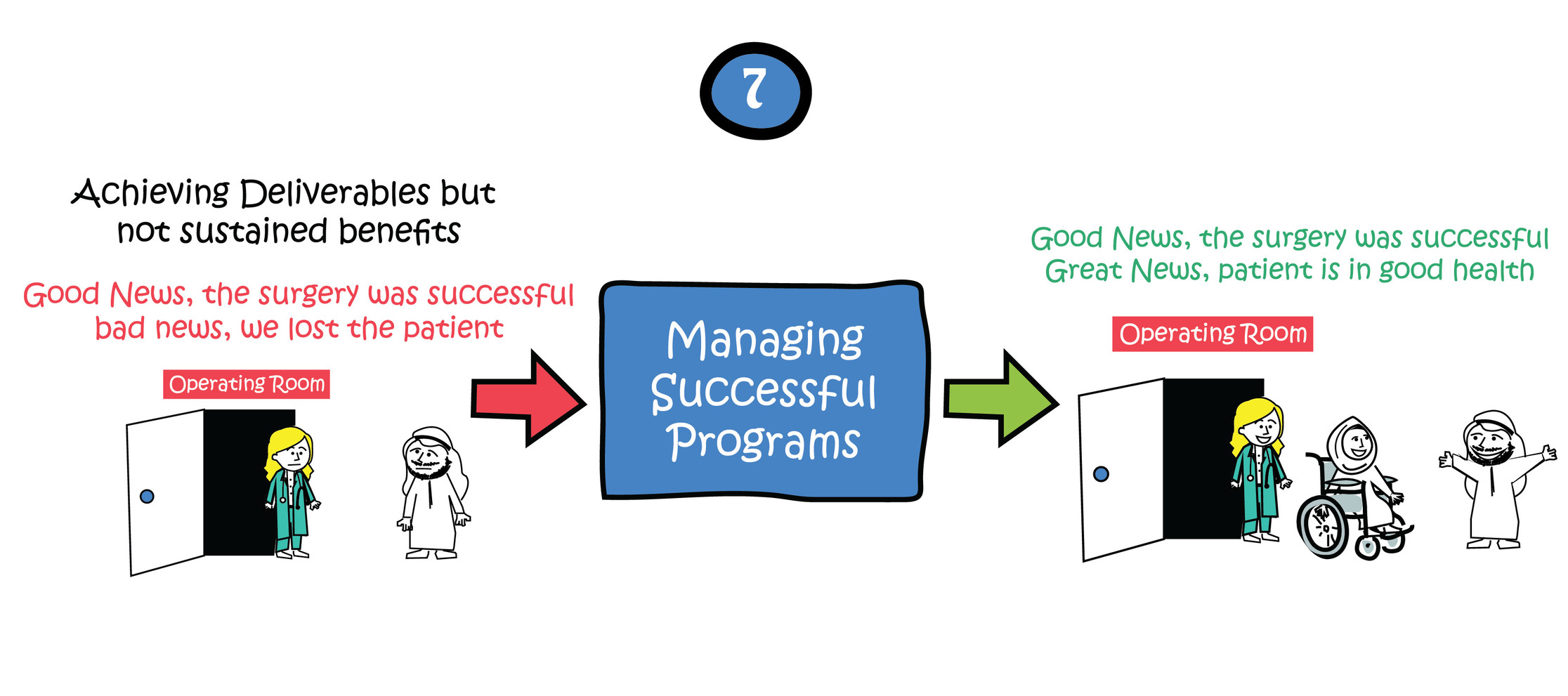 How many times our organizations offer good products and project managers succeed in providing the required deliverables within the accepted limits, only for the organization to suffer, and perhaps seize part of its operations. Traditionally, we used to say projects provide deliverables, while programs provide benefits, but now our business environment demands more: we require both projects, programs and even portfolios to provide value for the bottom-line of our business. Any resource-utilizing activity should be aligned to our organizational strategy or not exist at all. Perhaps the best way to elaborate is to quote from Sharing Responsibility for Benefits Realization.
Having laid out the problems, we come to the good news; each of these seven pains can and shall be resolved, with absolutely no need for any quantum physics!
The solution includes the utilization and customization for an "open source" capacity building framework often used by USAID and UNDP for their programs.
Written by Dr. Saadi Adra on 15 November, 2016 - Edited 15 January, 2019
Reach for him directly on consult@advisors.co